BJU Students Take First in Regional Programming Contest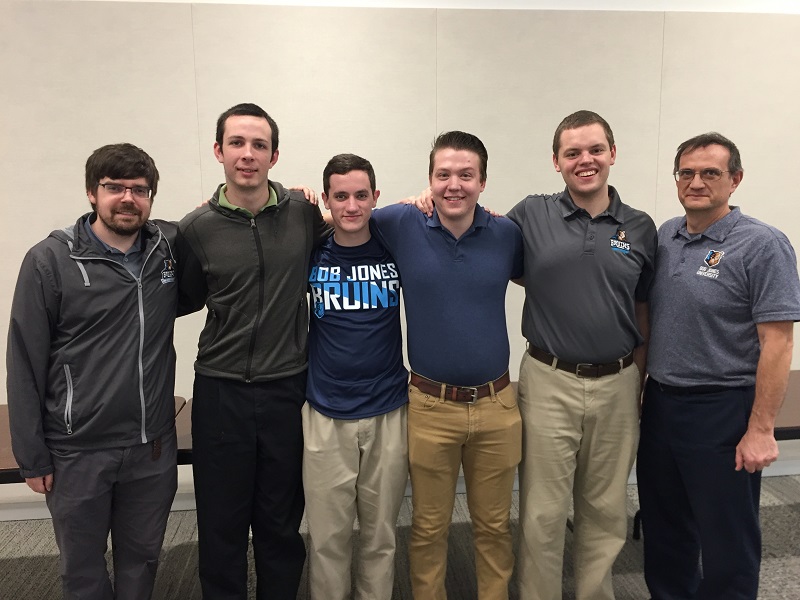 On Saturday, October 26, two teams of BJU students participated in the annual CCSC southeast regional programming contest in Auburn, Alabama.
Eleven schools participated, including Furman, Mercer, and UNC Asheville. The team of Zac Hayes, Ryan Longacre, Eric Ross, and Elias Watson took first place. Congratulations to these students.
Published 10/28/2019