Spring 2023 SermonAudio Interns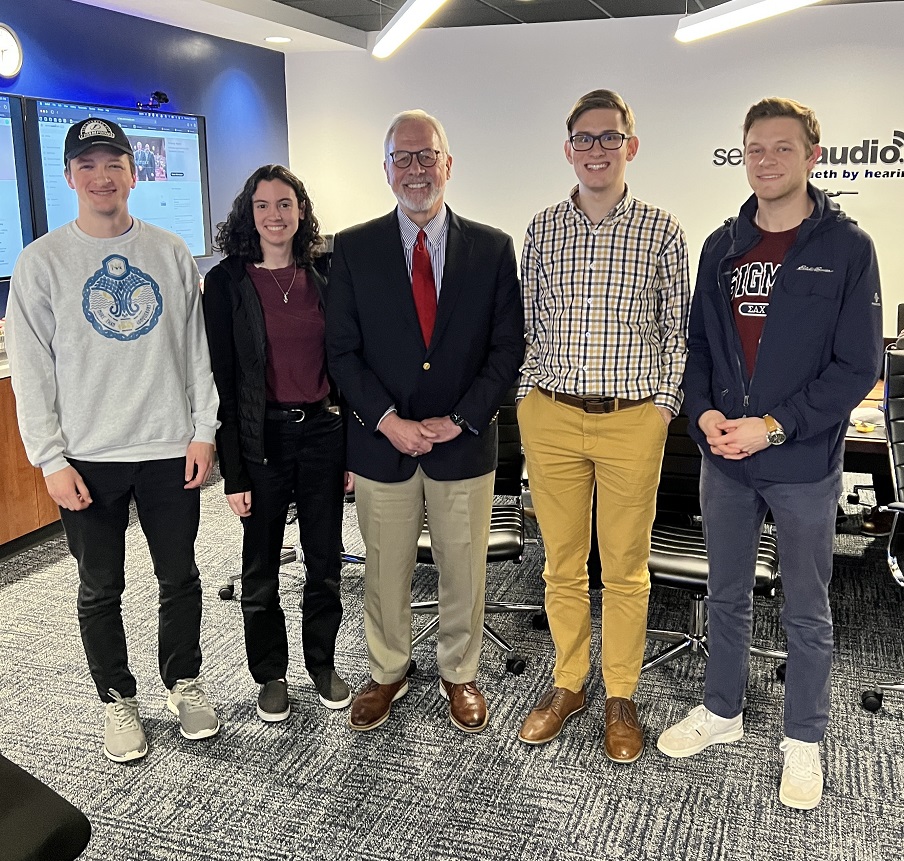 This spring, four BJU computer science majors are gaining hands-on industry experience by participating in internships at SermonAudio, a global technology company. SermonAudio and BJU have entered into a mutually beneficial partnership arrangement to facilitate collaboration with the Department of Computer Science. In the summer of 2022, SermonAudio established a presence on the BJU campus that enables it to provide students with experiential learning opportunities that enhance the value of their education.
The BJU interns are working on a variety of projects that support SermonAudio's mission to provide a free library of trusted sermons to a worldwide audience. SermonAudio distributes audio and video sermons primarily via its website and mobile applications. Juniors Conner Christ and Kevin Kuhn are working to enhance the mobile applications with new features and essential technology updates. Conner has also been assisting with preparing a much-anticipated redesign of the flagship SermonAudio website that will provide users with a mobile-friendly experience and will allow the site to scale in support of the increasing traffic.
In a separate initiative, SermonAudio has been working to make their library of sermons accessible to users whose native language is not English. That involves creating versions of the website and mobile apps that display words and phrases in supported languages. This past fall, working with the help of volunteer translators to create the required translations of application text fragments, SermonAudio released a significant update to their app that allows users who speak Spanish, Portuguese, and Farsi to use the mobile apps in their own language. Coordinating with the volunteer translators to obtain the required translations was a significant effort. To facilitate adding support for more languages as well as ongoing maintenance of the existing languages, sophomore Emily Bronkema and senior Peyton McGinnis are working to create a new system that will streamline the work of the volunteer translators.
The BJU interns work under the supervision of SermonAudio developers. The developers assign work, monitor the progress, and provide guidance, feedback, and encouragement. In an era where remote work is an increasing reality, the interns appreciate the regular in-person contact with their mentors in the BJU onsite location.