To edit your faculty information, hover your mouse over this help box and click the pencil icon that appears above it. After you make changes, click Save, then click the check box that appears above this box to publish the changes.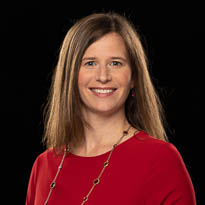 Dr. Gothard received her Ph.D from Clemson University and has been on faculty at Clemson University, Wright State University, the University of Dayton, and (currently) Bob Jones University.
Dr. Gothard has taught various computer science courses, including Computer Science I-III, Algorithms and Data Structures, Linux and Windows, Tools and Techniques for Software Development, Computer Organization, Operating Systems, Computer Graphics, and Theory of Computing.
Due to family consideration, Dr. Gothard currently teaches online courses and also maintains the Mobile Hymns website and mobile apps.
If you have any questions of a technical or spiritual nature, feel free to contact Dr. Gothard.