To edit your faculty information, hover your mouse over this help box and click the pencil icon that appears above it. After you make changes, click Save, then click the check box that appears above this box to publish the changes.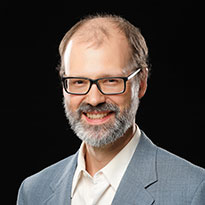 Bob Jones University
1700 Wade Hampton Blvd
Greenville, SC 29614

Phone: (864) 242-5100 ext. 2289


Office Hours
Office: Alumni 76 (3rd floor, left hall)
Note that walk-ins are always welcome and encouranged, but that appointments will take precedence where necessary.
About Jordan
Jordan Jueckstock joined the Computer Science faculty in 2014, holding a master's degree in computer science from the University of Tulsa and a bachelor's degree in computer science from Bob Jones University. After three years of teaching at his alma mater, he was granted a leave of absence and decamped to the red-brick-paved campuses of North Carolina State University to pursue a Ph.D. in computer science. His research, conducted under the advising of Alexandros Kapravelos, involved web browser security and privacy and the measurement infrastructure necessary to study and improve it. Having defended his dissertation in May of 2021, he returned to the golden-brick buildings of his alma mater to resume full-time teaching. His enduring areas of interest include computer architecture, programming languages and compilers, operating systems, and system security.
While studying at the University of Tulsa, he had the opportunity to participate in several security- and forensics-focused research projects at the US Secret Service Cell Phone Forensics Facility co-located on campus. His work there included reverse-engineering full-disk encryption software, reverse-engineering portions of a proprietary mobile operation system, and writing high-speed password recovery software that ran on a dedicated cluster of graphics processing units (GPUs). His adventures in reverse-engineering continued later during a summer internship at the Defense Information Systems Agency (DISA), where he got to dissect malware encountered on government networks. He later spent two and a half years working for the National Security Agency as a systems software researcher and developer. While engaged in security research at NCSU, Jordan participated in organizing and running the annual HackPack CTF (capture the flag) security competitions from 2018-2020. He also completed a paid summer research internship for Brave Software, where his research project involved prototyping and evaluating a new browser privacy policy that was subsequently integrated into the Brave browser.
Jordan is married to Jessica (BJU '08), alongside whom he struggles mightily to raise three adorably energetic and highly-opinionated children—Johnny (b. 2015), Josie (b. 2018), and Jadyn (b. 2020)—in the fear and admonition of the God in whose Image they are fearfully and wonderfully made.