2022 Web Server Wars Results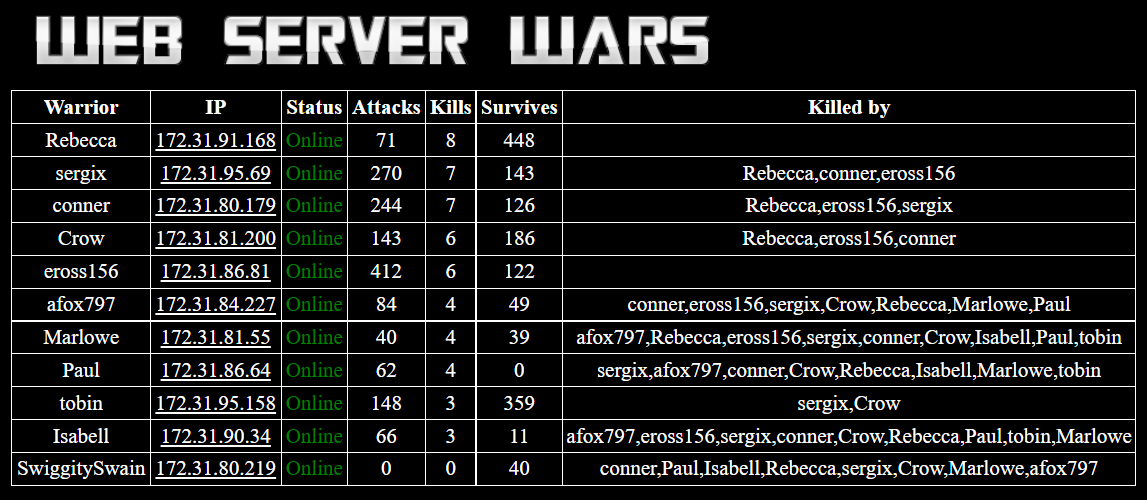 The 2022 Web Server Wars have concluded!
Congratulations to Rebecca Henderson, winner of the 2022 Web Server Wars. Rebecca, a senior counseling major, launched 71 attacks to take out 8 of her fellow student servers, achieving the highest "kill rate" of the war. Her server also survived the largest number of attacks of any contestant. Her server was one of two to run without crashing for the duration of the wars. There were 11 qualifying students who participated in the wars this year.
Background: The Web Server Wars have been an annual tradition in Dr. Schaub's Unix Programming class for many years. Students write a robust HTTP server in C using secure programming practices. During the contest, they launch attacks to test each others' defenses. An automated tool created by Dr. Jueckstock of the BJU Cybersecurity faculty adjudicates the attacks and reports their outcomes.
Published 04/04/2022