BJU Participates in Cybersecurity Contest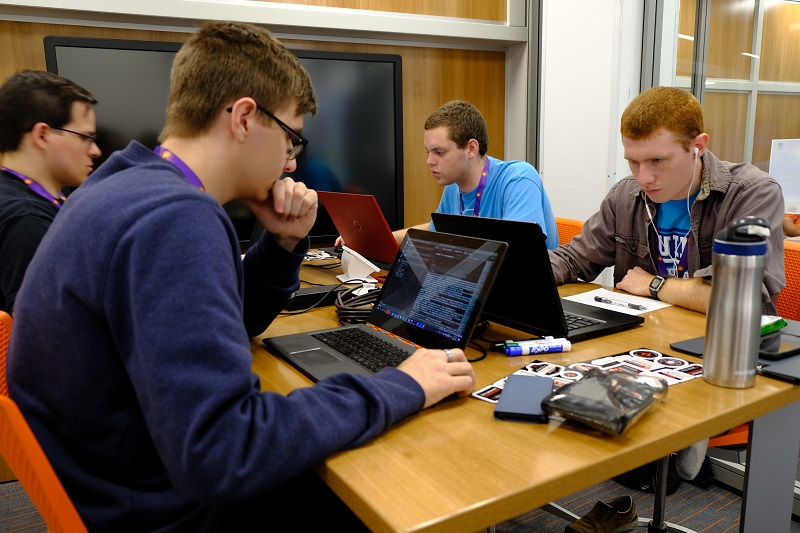 On September 28, 2019, BJU participated in Clemson's inaugural cyberCapture-the-Flag (CTF) contest.
Students Tyler Shuler, Ben Case, Robert Meyer, and Zac Hayes competed with teams from five other schools including Clemson, Georgia Tech, and the College of Charleston.
For more information about cybersecurity studies at BJU, read about our cyber security certificate.
Additional pictures are available on facebook.
Published 10/04/2019