Bon Secours Mercy Health 2022 Internship Program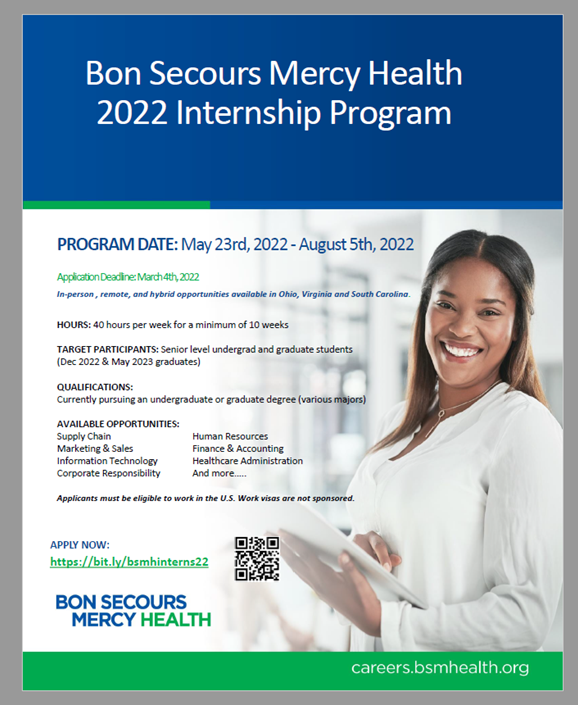 Bon Secours will be recruiting this year during the Career Fair for the upcoming summer.
If you are graduating in December 2022 or May 2023 and interested in the healthcare industry, please click here to submit your application for the 2022 Intern Program. The 10-12 week program will expose you to the healthcare industry while gaining the skills and experience needed to build a future career, The program also features additional opportunities for mentorship, networking, career & professional development, community service, job shadowing, and exposure to senior and executive leaders.
We look forward to speaking with you regarding your interest. Don't delay, the application deadline is March 4th, 2022. Interested students can also attend the career fair for more information.
Published 12/15/2021