On November 9, our students competed in the southeast regional ICPC contest.
The contest was held at multiple sites across the southeast. Our teams competed at Kennesaw State University in Marietta, Georgia, where our students received 2nd and 3rd place, competing against schools including Emory, Clemson, and Auburn. Across all sites, we received 17th place in division 1 in the overall contest.
The ICPC is one of the oldest and most well known computer programming competitions. Congratulations to our teams on their good performance this past weekend. Full results are here: http://ser2019.cloudcontest.org/public. Additional pictures are on facebook.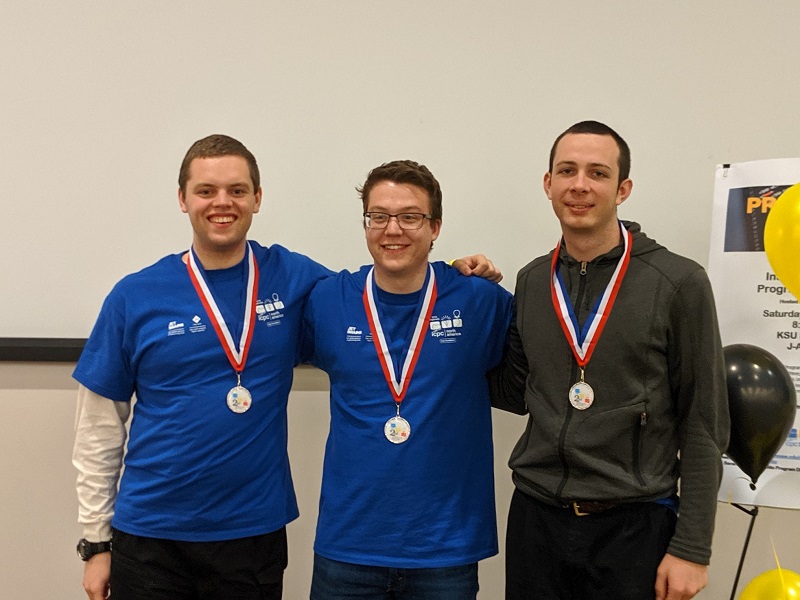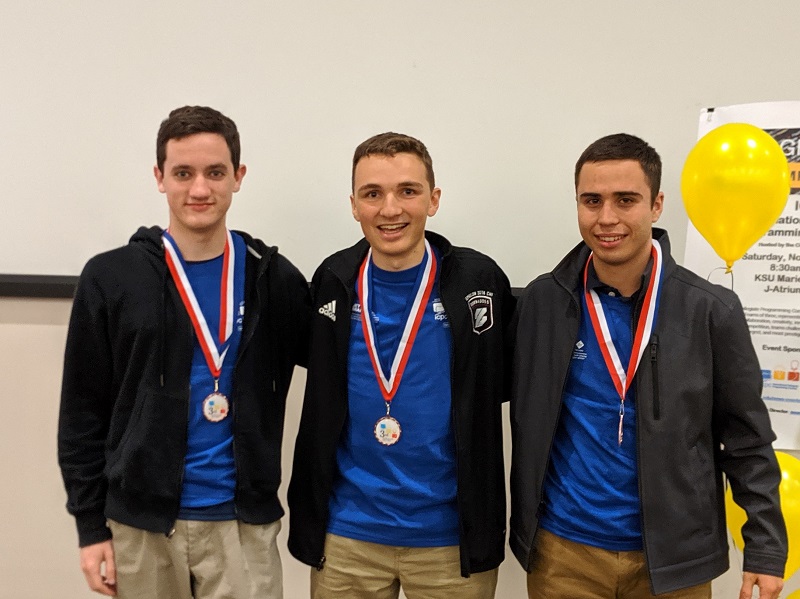 Published 11/13/2019