To edit your faculty information, hover your mouse over this help box and click the pencil icon that appears above it. After you make changes, click Save, then click the check box that appears above this box to publish the changes.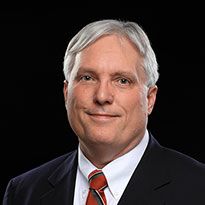 Bob Jones University
1700 Wade Hampton Blvd
Greenville, SC 29614

Phone: Ext. 2270


Office Hours
| DOW | Time |
| --- | --- |
| MWF | 8:30 - 9:30 a.m. |
| TTH | 1:30 - 2:30 p.m. |
About Jim
Dr. Yuill joined the computer science faculty in December 2019. He holds a Ph.D. degree in computer science from North Carolina State University (NCSU, 2006). His research for his doctorate was in cybersecurity. He has five years teaching experience at NCSU and was a volunteer voc-ed teacher at a Christian children's home for about 10 years. He has about 10 years of experience in software development, mostly at IBM. Dr. Yuill most recently worked for Raytheon.
Dr. Yuill is teaching freshman programming courses involving the programming languages VB.Net and Python. He is mentoring two students taking CpS 481: Applied Cybersecurity. Additionally, he is instrumental in the launching of our cybersecurity major.